Thank you all for the wonderful entries and participation in the 2012 Olympics Contest! Here are the entries and winner of the contest:
Archery: Valentine
Football: Raiden
Hockey: KeyKey, Mayc15
Skating: Covet
Soccer: Snapple
Swimming: JuiceBox, Collide, chessepizza
Softball: Starlight, Kurani
Table Tennis: Starlight
Volleyball: Patience
Weightlifting: Mitchiko

Winning Entry was by Valentine!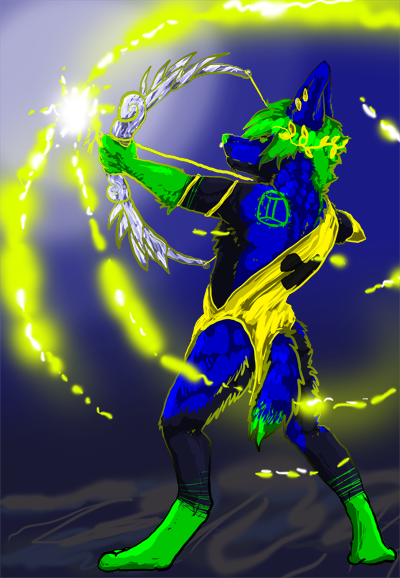 ---
Time and again issues of character/premade/commissions disputes arise, be it someone not knowing who owns a character, someone claiming a character back, an artist not adding permissions or a commission not being complete.

So how do you avoid such trouble?

1: Research!
Do you know the person who has approached you or you are buying from? Are they reliable with payment and/or delivery? Art they active? Check their previous threads or current threads! Does their ToS (Terms of Service) meet your personal preferences? Beware that some users include "will take this back" criteria. Others will state you cannot sell on a piece of work. It is down to you to know this! Breaking a ToS is serious and the administration often cannot step in to help!

2: Your claim!
What is your claim to the art you wish to produce, trade, etc? You need to establish that, make it clear in your ToS and stick to it. Don't abuse your ToS to get back at people through petty arguments - that puts people off dealing with you. DO use your ToS to exercise your rights as an artist.

Consider the art's origin, did you make it? Is the art of your origin? What is the original creator's ToS? Consider seriously how much "claim" you truly have. Is it right to claim you have control over someone else's art? Trying to claim you own something when you aren't sure if you really do is unfair, trading and selling of art is at its best when everyone behaves responsibly and ethically. Examples of unethical activity can include (but is not limited to): selling / trading / giving away without permission, advertising characters with art you do not have permission to give away / trade / sell, claiming back art (or characters) when you don't know who owns it, claiming something back because it "is not used enough".

3: Record!
Keep a record of what you buy, sell, giveaway and trade, who it goes to and if you got payment. Screenshots are awesome and can save hassle. When buying artwork, immediately screenshot your statements to include the transactions. This can save you a lot of hassle. If you make "special arrangements" for art, screenshot that too.

4: What happens next?!
Many artists see their art being sold on, and see their hard work being profited on by those who may not have even paid for the art! So consider where your art is going. You can put in your ToS that people must always come to you to trade/sell/giveaway your art. Don't let yourself fall foul of others.
---
Who's Who - Administrative Changes
List of promotions and retires since the last newsletter.
Alphas:
No new promotions


Betas:
Leski - 7/6
Saebre - 7/9
Sol - 7/13
Tear - 7/9

Gammas:
Brillig - 7/26
Crowley - 6/14
Dunbar - 7/18
Fayleh - 7/21
Fossil/Gear - 7/18
Grim - 7/17
NewMoon - 6/9
---
Wolfhome Administrative Team:
Alphas: Azriel, BulletGutz/Colossith, Cheshiresmile, Firekeeper, Razorback (co-owner), RiceNoodle, Selendris, Underdog (co-owner)
Betas: Astra, Avani, Bunny, Casanova, Darknation, Freewolf, Leski, Mohegan, Rapture, RedFoxx, Saebre, Sandhya/Sirocca, ScatteredFL, Siren, Suspria, Takatia, Tear, Timberwolf, Versailles, Wendigowolf
Gammas: BugFinder, Brillig, Crowley, Cyclops, Decoy, Devaska, Dunbar, Fayleh, Fossil/Gear, Grim, Ham/Binky, Juke, Kiche, Lock, NewMoon, NightSpiritWing, Orez, Pixie, Romeo, Sessgo, Shivra, Silence, Sitara (Korra on forums), Sola/Slver, Tear, Vladimir
Admin Assistants: Kina
Art Review Team (ART):
Bunny, Casanova, Cheshiresmile, Colossith, Leski, Mohegan, Ricenoodle, Saebre, ScatteredFL, Shivra, Siren, Sitara/Korra, Suspria, Takatia
Event Team:
AkaiKaze, Altair, Ariii, Bacardi, Collide, Crisis, Germ, Grim, Heyl, Juke, Pulse, Sandhya
Forum Department:
Avani, Azriel, Casanova, Darknation, Decoy, Devaska, Kiche, Leski, Orez, Rapture, Sessgo, ScatteredFL, Siren, Slver/Sola, Takatia, Tear, Versailles, Wendigowolf
---
Welcome to Wolfhome's Pet Contest 2012!
Contest purpose.
The point of this contest is: make a picture of your pet(s) that applies/apply to the sections listed below!
The most creative picture(s) will win! There will be a winner per section and an over all winner.
You may enter as many pictures as you want in every section.

How to enter.
Just simply take a picture of your pet(s) that applies/apply to the sections below.

Sections.

* Beachy (take a picture of your pet wearing a bikini, at the beach etc.):
5 Deltas, 5 EC premades.
* Coolest (take a cool picture of your pet wearing sunglasses, chilling etc.):
5 Deltas, 5 EC premades.
* Heritage (take a picture of your pet with your national flag/color(s) etc.):
5 Deltas, 5 EC premades.
* Heroic (take a picture of your pet dressed as your favorite hero!):
5 Deltas, 5 EC premades.
* Back to School (take a picture of your pet wearing a backpack, holding a pencil etc.):
5 Deltas, 5 EC premades.
* How much can you put on your pet (name says it all, how much can you put on your pet?):
5 Deltas, 5 EC premades.
* Best picture of all:
10 deltas, 3 pose set from Sandhya, 5 EC premades.
Rules.
Don't hurt your pet! If your pet doesn't want to wear anything don't force them to!
No fake pictures (pictures from photobucket, google etc) or you will be disqualified!
Be a good sport.
If you have a problem with anyone's pictures, please PM me or any of the other EC members/administration member, do not post about it on this topic!
No over editing pictures. (A simple filter is fine, but really pixelating your picture so it's not visible is not allowed)
There may be more than 1 pet in a picture.
Have fun!
Check out the entries!

End Date: The contest ends about TWO DAYS from now - when this email was sent - on July 31st at 1 PM Pacific time.

Questions?

If you have any questions, don't hesitate to ask!

No pets were harmed in the making of this contest.